Fright Fest Film Festival 2015
Twenty films made their Almost Famous Film Festival Premiere on Wednesday, October 28 in downtown Tempe, Arizona at AMC Theaters. These movies delighted the audience with their scary and compelling storylines, horror genres and all the twists and turns you expect with indie-filmmaking. See results below or download PDF.

We asked the Arizona Shorts Audience to vote for their favorite films and we are excited to announce the results!
A Haunting on Butterscotch Lane by Clydesdale Manhattan
Slashed by Wade Shields
Seven Crossings by Babushka Productions

And our 2015 festival awards go to the following films and individuals.
Best Overall Film - Iris (Thriller, United Kingdom/USA)
Best Director - Richard Karpala (Iris)
Best Actor - Michael Lorz (Chateau Sauvignon: terroir) and Ricky Wayne (1954)
Best Actress - Zoe Winter (The Fleshiest)
Best Ensemble Cast - Slashed (Arizona) and Don't Let Them In (USA)
Best Arizona Short - A Haunting on Butterscotch Lane



Short Film Festival 2014
Twenty-five amazing short films from Arizona and around the world screened during the two-day event. Audiences were treated to comedies, dramas, animations, musicals and films from Hollywood to New York, United Kingdom to Taiwan to New Zealand.

We also asked Audiences to vote for their favorite films at each screening and we are excited to announce the results!
Arizona Shorts, Docs and More - The Characteristics of C-Minor (Documentary, New Zealand)
Competition Shorts - Hyena's Blood (Narrative, Spain) and A Boy's Prayer, (Narrative, Taiwan)
Director's Showcase - Lose-Lose (Narrative, USA) and Muse (Narrative, USA)

And our 2014 festival awards go to the following films and individuals.
Best Overall Film - No Lost Love (Narrative, UK)
Best Director - Shekhar Bassi (No Lost Love)
Best Actor - Mike Leffingwell (Lose-Lose)
Best Actress - Scarlett Brookes (No Lost Love)
Best Musical - O-Star (Narrative, USA)
Best No Limits Short - Hyena's Blood (Narrative, Spain)
Best Documentary - Stillbrave 100 (Documentary, USA)
Best Arizona Short - Deflated (Narrative, Arizona)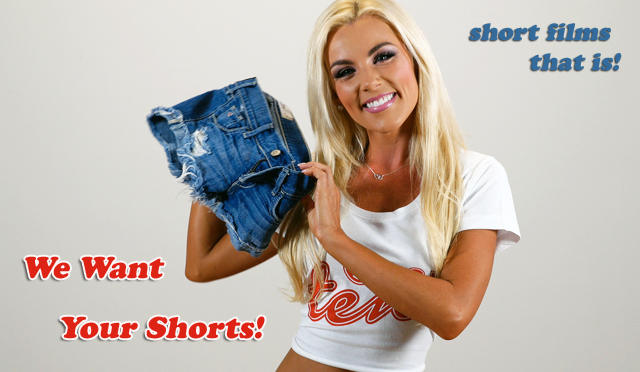 Short Film Festival 2008
The first A3F Short Film Festival took place over an exciting two days in Phoenix, Arizona in February 2008. Twenty-six films were screened from over 75 international submissions. Audiences were treated to comedies, dramas, horror/sci-fi's and documentaries -- something for every indie-film enthusiast in attendance.

Highlighting the festival were the Jury Award winning films Sympathetic Details, Code 7 and For A Few Marbles More.

In addition to watching some truly great films, audiences were treated to Q&A's after several of the movies by the films' directors. Benjamin Busch, from the critically acclaimed HBO series, "The Wire" spoke about his project, "Sympathetic Details" as did Andrew Hutchings and Paul Young from "Code 7."

Also in attendance was Christopher Leps, an accomplished Hollywood stuntman and Director premiering his directorial debut, Ed & Vern's Rock Store. And LA filmmaker, Lisa Thompson, showed her labor of love, "This African Life" and spoke of her experiences making this moving documentary.